Contributors to "Tiny Moments" Anthology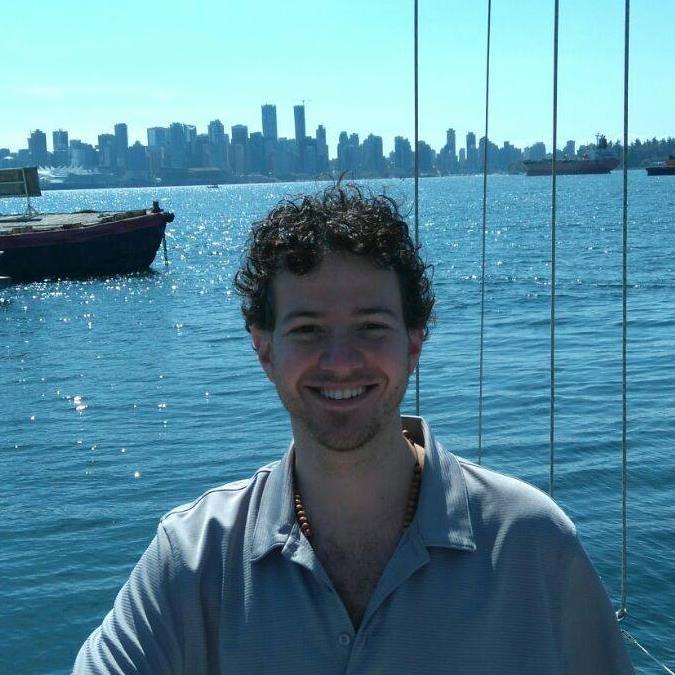 David Pring-Mill
David Pring-Mill is the editor of "Tiny Moments." His literary writing has appeared in Poetry Quarterly, Sheepshead Review, Mulberry Fork Review, Wilderness House Literary Review, Foliate Oak Literary Magazine, Menda City Review, Crack the Spine Literary Magazine, Boston Literary Magazine, East Coast Literary Review, The Higgs Weldon, Fiction on the Web, Eunoia Review, and many other publications. Follow him online: @davesaidso, www.pring-mill.com.
Danny Ballan
Danny Ballan has been writing poetry since he was very young; it was first because he was in love, but then he fell in love with writing and never stopped. He published a poem in the Spring 2015 Issue of Poetry Quarterly, and his first poetry collection "The Scream" will be published in February 2016. He is experimenting with different writing genres, such as the short story and novel, and he is planning to publish his first short story collection by the end of 2016. He is publishing some different types of writing on his website (www.dannyballan.com) as well. "Life is short and full of stories worthy of being told, and I see there is nothing more important for me to do in this life but to write them all down; life is worth writing for. — Danny"
Mark Belair
Mark Belair's poems have appeared in numerous journals, including Alabama Literary Review, Atlanta Review, Harvard Review, Michigan Quarterly Review, Poetry East and The South Carolina Review. His most recent collection is Breathing Room (Aldrich Press, 2015). Previous collections include Night Watch (Finishing Line Press, 2013); While We're Waiting (Aldrich Press, 2013); and Walk With Me (Parallel Press of the University of Wisconsin at Madison, 2012). He has been nominated for a Pushcart Prize three times. For more information, please visit www.markbelair.com.
Damyanti Biswas
Damyanti's short fiction has been commended at the Bath Flash Fiction Award and her novel-in-progress long-listed at the Mslexia Competition. Her stories have appeared in USA, UK, Australia, New Zealand, India, Malaysia and Singapore, and her work is nominated for the Pushcart and Best of Net.
Find her at www.damyantiwrites.com
Katarina Boudreaux
Katarina Boudreaux is a writer, musician, composer, tango dancer, and teacher – a shaper of word, sound, and mind. She returned to New Orleans after circuitous journeying. Find out more: www.katarinaboudreaux.com.
Douglas G. Campbell
Douglas G. Campbell lives in Portland, Oregon. He is a retired professor of art at George Fox University where he taught painting, printmaking, drawing and art history courses. He is also the author of Seeing: When Art and Faith Intersect, (University Press of America, 2002), Parktails, (Wipf and Stock Publishers, 2012), and Facing the Light: The Art of Douglas Campbell, (Oblique Voices Press, 2012). His poetry and artworks have been published in a number of periodicals including Carcinogenic Poetry, Borderlands, RiverSedge, Rockhurst Review and In the Teeth of the Wind. His artwork is represented in collections such as The Portland Art Museum, Oregon State University, Ashforth Pacific, Inc. and George Fox University.
Bill Glose
Bill Glose is a former paratrooper and author of three poetry collections, including Half a Man, whose poems arise from his experiences as a combat platoon leader in the Gulf War. After serving in the Army, he worked in paper factories in Chicago and Massachusetts before returning to Virginia. Wanting to rediscover his home state and connect with his neighbors, he walked 1,500 miles through every region of Virginia. In 2011, he was named the Daily Press Poet Laureate. His poems have appeared in numerous publications, including Narrative Magazine, Poet Lore, Atlanta Review and Southern California Review.
Robert Grant
After periods working in a variety of jobs, from agriculture to the print media, Robert Grant read Psychology at the University of Wales. Although writing fiction had always played an important part in his life, it was not until contracting a debilitating long term illness did he turn to poetry. Exploring the essences of ritual, belief and mythology, through to interpersonal relationships and conflict, he found inspiration in such poets as Siegfried Sassoon and W. H. Auden. Robert Grant's own verse is chiefly written in closed forms, with the likes of sonnets, villanelles, pantoums, triolets and ballads creating the backbone of his work. Although not unfamiliar with free verse, it is within the classical forms that he believes he is best equipped to express himself. A self taught poet, after a decade of writing, Robert Grant released his first collection of poems, entitled, 'The Judas Tree', (available on Amazon), in 2013. His second collection, 'Night Haunting', was published by Creative Future and the Arts Council of England in 2015. He currently resides in east Sussex.
For more information please go to: www.twitter.com/RobertGWriter
Allison Grayhurst
Allison Grayhurst is a member of the League of Canadian Poets. She has over 600 poems published in more than 300 international journals and anthologies. Her book Somewhere Falling was published by Beach Holme Publishers in 1995. Since then she has published eleven other books of poetry and six collections with Edge Unlimited Publishing. Prior to the publication of Somewhere Falling she had a poetry book published, Common Dream, and four chapbooks published by The Plowman. Her poetry chapbook The River is Blind was published by Ottawa publisher above/ground press in December 2012. In 2014 her chapbook Surrogate Dharma was published by Kind of a Hurricane Press, Barometric Pressures Author Series in October 2014. More recently, she has a chapbook Currents pending publication this August with Pink.Girl.Ink. Press. She lives in Toronto with her family. She also sculpts, working with clay; www.allisongrayhurst.com
Andrew Otis Haschemeyer
Otis Haschemeyer grew up in New York City, has an MFA from the University of Arkansas, and attended the Stanford Creative Writing Program as a Stegner Fellow. His work has appeared in The Sun, Barrow Street, Missouri Review, Alaska Quarterly Review, The Rumpus, and in the Best New American Voices series among others. He lives with his partner, Zondie Zinke and two children, Ozymandias and Zo-Massy Wow!
Samantha Hathurusinghe
Samantha Hathurusinghe is a writer who loves exploring all genres, for all ages, at all lengths. She currently has two novels and a screenplay in progress, and a novella that's set to be released in April. An avid reader and editor, Samantha can often be found at her computer, typing away the hours, and stressing about effect verses affect. Find her on Twitter at @Roses8raindrops or check out her blog, wannabeewriter.wordpress.com.
Julie Hogg
Julie Hogg is a Poet from the North East coast of England. She has work published in many literary journals and magazines including Black Light Engine Room, Butcher's Dog, Clear Poetry, Proletarian Poetry and StepAway. Anthologized by Appletree Writers, Ek Zuban and Kind of a Hurricane, she is featured in a chapbook, 'Dark Matter 2,' from the Black Light Engine Room Press. Her pamphlet collection, 'Majuba Road,' is forthcoming in April 2016 from Vane Women Press.
Dina Honour
Dina Honour is an American writer living in Copenhagen, Denmark with her husband, two sons, and one near-completed novel. She strives to write like a good mixed tape: a few familiar tunes on the flip side of the unexpected. If there is a sentence or two in which to dance, even better. Her work has appeared in magazines such as Paste, Typehouse Lit, and Hippocampus among others as well as on web publications such as Scary Mommy and Your Expat Child. She writes about relationships, parenting, and viewing the US from the outside in at Wine and Cheese (Doodles): www.wineandcheesedoodles.com. Find her there or @DinaHonour.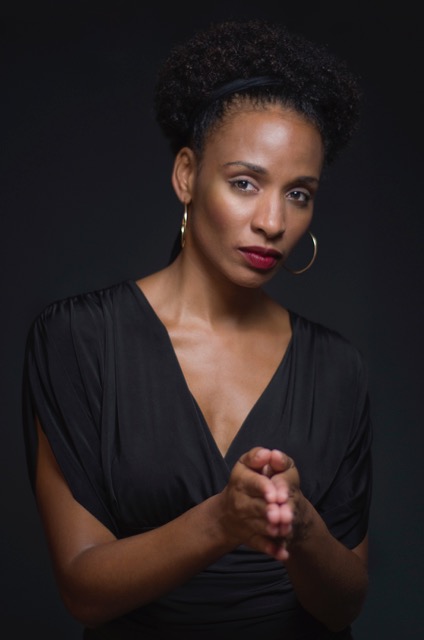 Venus Jones
Venus Jones wrote "Bumper to Bumper on the Bridge" as part of her thesis collection on the subject of healing. She earned her MFA in Creative Writing from Mills College. She has opened for Def Poetry on Broadway, and her work has appeared in The Los Angeles Women's Theatre Festival, The Tampa Bay Theatre Festival, Poet Lore, UK's X Magazine, Spoken Visions and anthologies including, How I Freed My Soul, A Time to Rhyme and A Generation Defining Itself. She's an Austin International poetry slam finalist and former MTV correspondent. Mrs. Jones has been praised by the Langston Hughes Family museum and is the author of four CDs and two books entitled "She Rose" and "Lyrics for Langston." She's also an accomplished model and actress, who has worked on feature films and starred in countless commercials and print ads. Venus is versatile, inspiring people of diverse ages, backgrounds and faiths. Her favorite quote is "The most common way people give up their power is by thinking they don't have any." Visit www.venusjones.com.
Laurie Kolp
Award-winning poet Laurie Kolp is the author of Upon the Blue Couch and Hello, it's Your Mother. She serves as president of Texas Gulf Coast Writers and gathers monthly with local members of the Poetry Society of Texas. Laurie's poems have appeared in Poet's Market, Writer's Digest, Concho River Review, Scissors & Spackle, Pirene's Fountain, and more. She lives in Southeast Texas with her husband, three children and two dogs. Learn more about Laurie (@KolpLaurie on Twitter) on her website, http://lauriekolp.com.
AJ Long
Writing has always been an important part of AJ Long's life. He developed training materials for students, and has traveled to several countries to teach those materials (including India and the Philippines). Since 2012, AJ has blogged about film and literature, and he has also authored many short stories and poems. On Blogger, AJ has posted over 200 of his poems. You can also find some of his work on Google Plus, where he posts on a regular basis.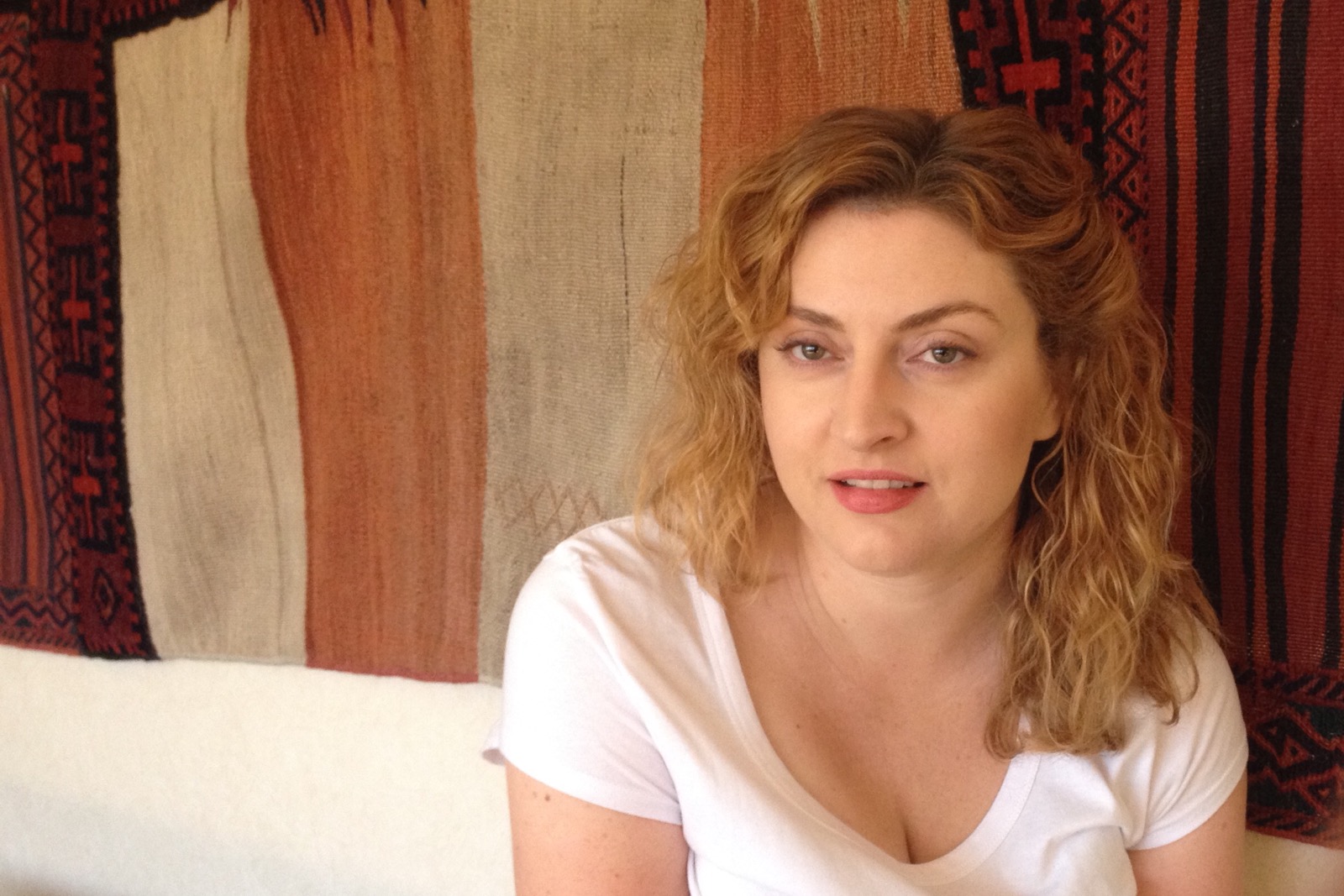 Zoë Meager
Zoë Meager is from Christchurch, New Zealand. She won the Commonwealth Writers Short Story Prize, Pacific Region in 2013, and was more recently runner up in Overland's 2015 Story Wine Prize. Her latest work appears in Headland and The New Guard, and there are stories at zoemeager.com and tweets from @ZoeMeager.
Christine Murray
Christine Murray is a graduate of Art History and English Literature (UCD, Belfield, Dublin 4). She is a City and Guilds qualified restoration stonecutter (OPW). Her chapbook "Three Red Things" was published by Smithereens Press in June 2013. A collection of poems "Cycles" was published by Lapwing Press in Autumn 2013 . A dark tale "The Blind" was published by Oneiros Books late in 2013. Her second book-length poem "She" was published in Spring 2014 (Oneiros Books). A chapbook "Signature" was published in March 2014 by Bone Orchard Press.
Adele Ne Jame
Adele Ne Jame, has lived Hawaii since 1969. Her parents were born in Beirut. She visited Lebanon for the first time in 2009 which she says was ahomecoming. She has published four books of poems, including Field Work (Petronium Press 1996), Poems, Land & Spirit (Sharjah Art Foundation, United Arab Emirates & Bidoun Press, 2009),and The South Wind, (Manoa Books & El Leon Literary Arts, 2011). Her work has appeared in many international journals including American Nature Writing, Ploughshares, Nimrod, Denver Quarterly, Poetry Kanto and Hawaii Pacific Review as well as in Arab American anthologies, includingInclined to Speak. Her poems were recently exhibited as broadsides at the Sharjah, United Arab Emirates International Biennial. She has taught poetry and literature at the University of Hawai'i-Manoa, the University of Wisconsin-Madison (as Poet-in-Residence); she currently teaches at Hawaii Pacific University. Her literary honors include a Pablo Neruda prize for poetry, Academy of American Poets' prizes, the Elliot Cades Award for Literature and a National Endowment for the Arts fellowship in poetry. Find out more: www.adelenejame.com
A.J. Odasso
A.J. Odasso's poetry has appeared in a number of strange and wonderful publications, including Sybil's Garage, Mythic Delirium, Jabberwocky, Cabinet des Fées, Midnight Echo, Not One of Us, Dreams & Nightmares, Goblin Fruit, Strange Horizons, Stone Telling, Farrago's Wainscot, Through the Gate, Liminality, inkscrawl, and Battersea Review. Her début collection, Lost Books (Flipped Eye Publishing, 2010), was nominated for the 2010 London New Poetry Award and for the 2011 Forward Prize, and was also a finalist for the 2011 People's Book Prize. Her second collection with Flipped Eye, The Dishonesty of Dreams, was released in August of 2014. Her two chapbooks, Devil's Road Down and Wanderlust, are available from Maverick Duck Press. She holds degrees from Wellesley College and the University of York (UK). You can find her online at ajodasso.livejournal.com (and also on Twitter under the same name).
David Radavich
David Radavich's recent poetry collections are AMERICA BOUND: AN EPIC FOR OUR TIME (2007), CANONICALS: LOVE'S HOURS (2009), and MIDDLE-EAST MEZZE (2011). His plays have been performed across the U.S., including six Off-Off-Broadway, and in Europe. His latest book is THE COUNTRIES WE LIVE IN (2014). Find out more: www.davidradavich.org.
Carlos Reyes
Carlos Reyes is a noted Portland poet, translator, and world traveler. The Keys to the Cottage; Stories from the West of Ireland (2015) is his most recent book.
His latest book of poetry is Pomegranate, Sister of the Heart (2013). His The Book of Shadows; New and Selected Poems was published by Lost Horse Press in 2009. A Suitcase Full of Crows (1995) was a winner of the Bluestem Prize. His most recent book of translations is Poemas de amor y locura / Poems of Love and Madness: Selected Translations (2013). He has been an Oregon Arts Commission Fellow, a Yaddo Fellow, a Fundación Valparaíso Fellow, (Spain), a Heinrich Boll Fellow (Ireland), An Island Institute Fellow (Sitka, Alaska), Camac Centre of the Arts (Marnay-sur-Seine, France) as well as poet- in- resident at the Joshua Tree National Park, Acadia National Park, Devils Tower National Monument.
James F.W. Rowe
James Frederick William Rowe is a Rhysling-nominated poet and author out of Brooklyn, New York. In the last few years, he has cut out a substantial niche in the speculative poetry front, having seen over thirty poems published internationally in such markets as Big Pulp, Songs of Eretz, Tale of the Talisman, Heroic Fantasy Quarterly, Andromeda Spaceways Inflight Magazine, and Bete Noire. His efforts also include a growing number of poems suiting the literary audience, including those found in this volume. His works have been described as having a, "...style that is bold, imaginative, crisp, and refreshingly simple, yet profound."
When he is not writing verses and crafting yarns, James is employed as an adjunct professor of philosophy in the City University of New York, is pursuing a Ph.D. in the same subject, and works a variety of freelance positions. The poet's website can be found at jamesfwrowe.wordpress.com. He is also an editor at www.heroicfantasyquarterly.com.
Melissa Sawatsky
Melissa Sawatsky is a writer and editor currently living in Smithers, BC. Her work has appeared in Room Magazine, Northword, The Maynard, Branch Magazine, Poetry is Dead, OCW Magazine, The Found Poetry Review, Sad Mag and Rhubarb, among other publications. Her poetry was also included in The Enpipe Line (Creekstone Press, 2012), an anthology of poetry written in resistance to the Enbridge Northern Gateway Pipeline proposal. She has an MFA in Creative Writing from The University of British Columbia.
Linda Schandelmeier
Linda Schandelmeier is a poet from Fairbanks, Alaska. She was raised on a 160-acre homestead outside of Anchorage, Alaska, where she spent much of her childhood exploring the outdoors. She is the author of Listening Hard Among the Birches, a collection of poetry published by Vanessapress in 2002. In 2012, Linda was Artist-in-Residence at Denali National Park, Alaska. Her poems have appeared in anthologies and small magazines and have been set to music and performed at Carnegie Hall in New York City.
Alan Semrow
Alan Semrow's work has been featured in over 30 publications. Semrow has a degree in English from the University of Wisconsin-Stevens Point. Apart from writing fiction, he is a professional copywriter. He is also a volunteer reader for Black Heart Magazine and was a Guest Fiction Editor for the Summer Issue of Five Quarterly. In his free time, he likes to be with his friends, family, and Shih Tzu, Remy. Check out his blog at alansemrowriter.wordpress.com.
Kathy Steinemann
Kathy has loved writing for as long as she can remember.

As a child, she scribbled poems and stories. During the progression of her love affair with words, she won public-speaking and writing awards. Her career has taken varying directions, including positions as editor of a small-town paper, computer-network administrator, and webmaster.

Her work has appeared in various online and print publications, including Fine Linen, Saturday Night Reader, Unbroken, Vræyda Literary, and Mash Stories.

Kathy tries to write something every day. Her most recent book is an anthology of speculative-fiction stories — Envision: Future Fiction.
Bonnie Jo Stufflebeam
Bonnie Jo Stufflebeam's fiction and poetry has appeared in over 40 magazines and anthologies such as The Toast, PRISM International, Lightspeed, SmokeLong Quarterly, and Everyman's Library's Monster Verse anthology. She lives in Texas with her partner and two literarily-named cats – Gimli and Don Quixote. She holds an MFA in Creative Writing from the University of Southern Maine's Stonecoast program and coordinates the annual Art & Words Collaborative Show in Fort Worth, Texas. Bonnie is represented by Ann Collette at Rees Literary Agency.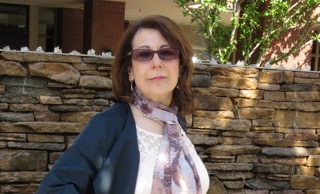 Lisa C. Taylor
Lisa C. Taylor is the author of four collections of poetry and the new collection of short stories, Growing a New Tail (Arlen House/Syracuse University Press, 2015). Her poetry and fiction writing have been recently published in the Worcester Review, Crack the Spine Anthology (best of), Crannóg, Connecticut River Review, Birmingham Poetry Review, Map Literary, Sonder Review, and many other national and international journals and anthologies. Her honors include the Hugo House New Works in Fiction Award (2015), Pushcart nominations in fiction and poetry, five American Association of University Professors Faculty Development Awards, a Surdna Arts Teaching Fellowship, the University of Connecticut Elizabeth Shanley Gerson lecturer of Irish Literature (with Irish writer Geraldine Mills), and artist residencies at Vermont Studio Center and Tyrone Guthrie Centre in Ireland. She was a spotlight feature for Associated Writing Programs in January of 2015 and an AWP online writing mentor in spring of 2015. Two of her collections have been taught in college classes. Lisa C. Taylor holds an MFA in Creative Writing from Stonecoast /University of Southern Maine, and an MA from University of Connecticut. She teaches creative writing, fiction, poetry, gender and media studies, critical and creative thinking, and advanced writing workshops. She is currently working on a novel.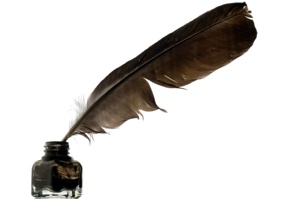 Joanne Townsend
Joanne Townsend has been writing, editing, and publishing poetry for more than 40 years. In Alaska where she lived for 35 years, it was her honor to serve as the state's 8th Poet Laureate. She has taught at the University of Alaska Anchorage and now lives quietly in New Mexico with her husband, Dan, and dogs, Pilot and Cloud. Her poetry appears in the current and many past issues of Sin Fronteras: Writers without Borders; Cirque: A Literary Journal for the North Pacific Rim; and Minotaur.
Jean Toyama
Jean Yamasaki Toyama, native of Hawaii, has written an illustrated book of poems, Kelli's Hanauma Friends, and short stories, The Piano Tuner's Wife. Her poetry and short stories appear in Bamboo Ridge, which published an American renshi, No Choice But to Follow. Her monograph, Beckett's Game: Self and Language in the Trilogy is an example of her life as a scholar.
Sarah Vernetti
Sarah Vernetti is a Las Vegas-based freelance writer. When she isn't writing about travel and her wonderfully quirky hometown, Sarah is busy crafting short stories and flash fiction. Her writing has appeared in 300 Days of Sun, Black Denim Lit, Eunoia Review, Foliate Oak, Vending Machine Press, and others.
Tony Walton
Tony Walton is a writer and photographer living in the Cayman Islands and his works have appeared in Storyteller Magazine, Moonkind Press, Whisperings Magazine, Mountain Tales Press, Out of Our Magazine, Poetry Bay Magazine, Burningword Magazine, Wilde Magazine, Nite Writers Literary International Literary Journal, Avalon Literary Review, Iceland Daily, East Lit Literary Magazine, Boston Poetry Magazine, Eunoia Review, Olentangy Review, Carnival Literary Magazine, Verity LA, Phantom Kangaroo, Tincture Journal, Star 82 Review, Seltzerzine, Literature Today and Morphorg Magazine and many others.