Contributors Part 2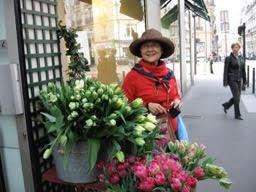 Jean Toyama
Jean Yamasaki Toyama, native of Hawaii, has written an illustrated book of poems, Kelli's Hanauma Friends, and short stories, The Piano Tuner's Wife. Her poetry and short stories appear in Bamboo Ridge, which published an American renshi, No Choice But to Follow. Her monograph, Beckett's Game: Self and Language in the Trilogy is an example of her life as a scholar.
Sarah Vernetti
Sarah Vernetti is a Las Vegas-based freelance writer. When she isn't writing about travel and her wonderfully quirky hometown, Sarah is busy crafting short stories and flash fiction. Her writing has appeared in 300 Days of Sun, Black Denim Lit, Eunoia Review, Foliate Oak, Vending Machine Press, and others.
Tony Walton
Tony Walton is a writer and photographer living in the Cayman Islands and his works have appeared in Storyteller Magazine, Moonkind Press, Whisperings Magazine, Mountain Tales Press, Out of Our Magazine, Poetry Bay Magazine, Burningword Magazine, Wilde Magazine, Nite Writers Literary International Literary Journal, Avalon Literary Review, Iceland Daily, East Lit Literary Magazine, Boston Poetry Magazine, Eunoia Review, Olentangy Review, Carnival Literary Magazine, Verity LA, Phantom Kangaroo, Tincture Journal, Star 82 Review, Seltzerzine, Literature Today and Morphorg Magazine and many others.